Frequently Asked Questions:
1. HOW TO MAKE THE FIRST STEP TO PURCHASE THE REAL ESTATE IN THE DOMINICAN REPUBLIC?
The very first step is to decide on your desires and possibilities - for this, you need to start looking at real estate with a realtor. This can be done at the initial stages of the Internet, but in the end, you will want to come here personally and feel what you like and want to try on yourself.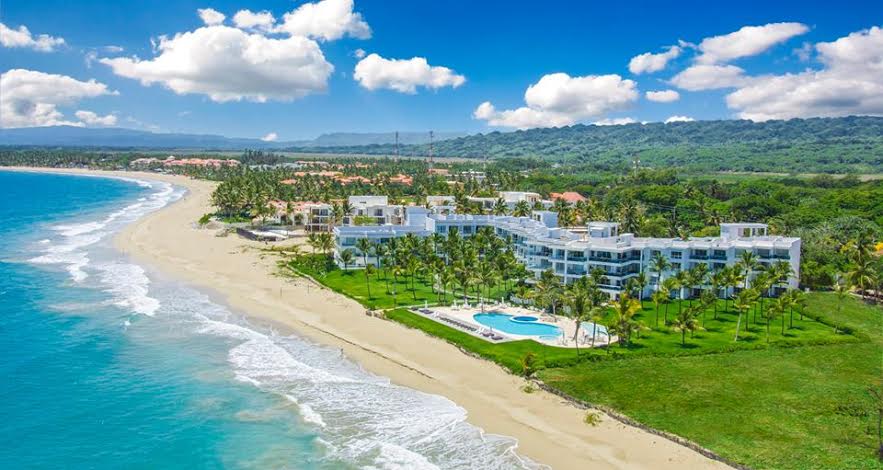 ---
2. HOW LONG THE CONTINUOUSLY CONTINUED PROCESS?
Registration of documents usually takes 30-60 days but depends on the interaction between the buyer and the seller. On the final day, an agreement is signed between the buyer and the seller, or someone can act by "power of attorney" to sign for you. You can find a more detailed explanation further.
---
3. WHAT CAN I EXPECT FROM THE REALTOR?
First of all - your realtor will go through all your questions with you and try to help find answers to them. When you decide to buy a property, your realtor will arrange a meeting with a lawyer to discuss further details that need to be determined.
---
4. WHAT WERE YOU RECOMMENDED FOR THE FIRST TIME FOR NEW PEOPLE IN THE DOMINICAN REPUBLIC?
My first advice for the first buyers is to conduct an open discussion with a realtor, to give the realtor a complete picture of your wishes and requests so that we can get the maximum clarity as to what you think. Let me understand what kind of compromise you are willing to go when choosing the dimensions of a house, rooms, etc. What is preferable to you in the first place, that you are NOT ready to change in any case. This simple step will help you to understand and saves your time. Time is precious. Working together, we can make the most of it for both of us. We also offer a wide range of closed residential communities (residence), which we recommend in the first place.
---
5. HOW CAN I PURCHASE IN THE DOMINICAN REPUBLIC?
In general, installments and loans for foreigners are not practiced here. There are cases - when some owners offer payment by installments from the owner. Sometimes Residences and communities offer installments to purchase their property. Here it is customary to choose an object to make an offer and specify a certain time during which your offer is valid. The proposal is made officially by a lawyer.
---
6. DETAILS OF TAXATION IN REAL ESTATE PURCHASE, WHICH NEED TO UNDERSTAND.
* Most of the expensive real estate objects are registered with the company (legal entity). When making a transaction, the company is reissued to another owner. This allows you to significantly reduce the tax because there is actually no purchase ... there is only a change in the owner of the company.
First, the contract of transfer of the company, which contains the only asset: the property you buy is very simple and safe.
Second, this is preventing any problems with inheritance. If the same property is not registered in a Dominican company, you will need to pay a tax for transferring the land to another owner.
---
7. Is it necessary to be a resident for the purchase of real estate in the Dominican Republic?
No, all transactions are made on your personal passport-passport ... this moment also makes the investment in this country very attractive.
---
8. I WANT TO LIVE CLOSER TO THE SEA (TO THE BEACH), WHAT DO I NEED TO KNOW FOR THIS?
The beach is a great place to live. However, wise homeowners should remember that electronics furniture and clothing are easily amenable to sea salt and rust. If you plan to build on the beach, we recommend that you take this into account when planning a house to avoid future frustrations.
---
9. WILL MEDICINE BE A PROBLEM?
Modern medical care is available in every city on the north coast. Complex medical services are offered in the big cities of the island, including Puerto Plata. We also have a private nationwide ambulance service. Medicine is very worthy.
---
10. EDUCATION FOR CHILDREN AND ADOLESCENTS
There are a lot of private English and Spanish schools in the country. In some cities (for example Sosua) there are private Russian kindergartens and groups for teenagers. Almost all serious schools at the end issue a certificate, which is accepted by universities in the US and Europe. Also, there is enough higher education. In particular, my two sons study in an English-speaking school. But given that the students are mostly Hispanic - children freely speak two languages - Spanish and English. Personally, I am pleased with the education and the image of the school day. Schools are very friendly ... the elders will always help the kids ... will support ... play ... Very often there are holidays for children and parents.